American Home School Curricula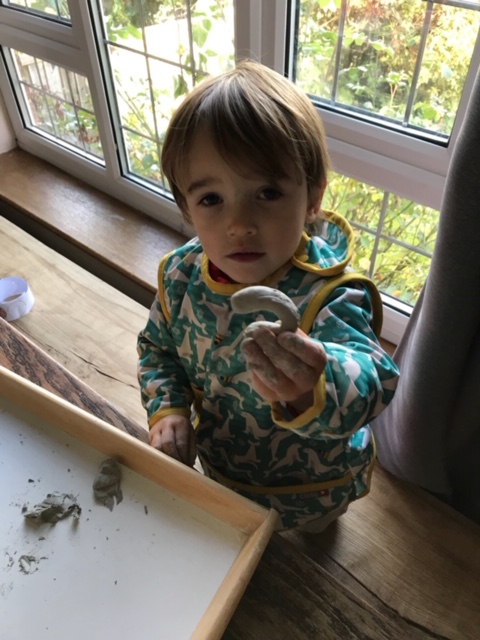 When you start home educating, at whatever stage, one is often super keen. I was warned by friends and members of the HE community that it is a really common trap to buy lots of resources and things that you don't really need and newbies are often encouraged to wait for a while till they find their feet before shelling out for things. This sounds extremely sensible. Did I listen? Nope! Even though I make my own resources and have lots ready for him, and love to respond to his needs and interests and create things as we go along, I still fell slap bang into the newbie trap and have spent the last couple of years (when my son would have been in nursery and then Reception) having fun trying lots of different things.
I thought maybe I would share what I've learned with you so that if anyone is looking for curricula or resources for their littles they can peruse these reviews. This month…
American Home School Curricula
Over in the states, they have a more rigid approach to home education in many states, so there are quite plentiful resources and curricula to work with through the year to fit a more structured approach, which many UK parents and children also enjoy.
The Peaceful Preschool
https://www.thepeacefulpreschool.com
The first in a series – there are curricula for older children which I haven't tried but I'm sure I will do…
We did this one when my son was three-four. It is lovely, really. Very practical, playful and hands on, all the activities are themed and connected. Each week there are four days of activities with ideas for a day trip on the fifth day – a read aloud with some discussion ideas, a phonics activity (this could be making a letter with salt dough, tracing etc.), a maths activity, and activities to build fine and gross motor, art and practical life skills. It is quite closely rooted in the Montessori ethos and everything is tied together. For example, one week they split an apple, count the seeds, wash the apple, make an 'a' and read a story about apple growing, sort coloured pom poms, paint a tree…
Pros
– Holistic, hands on and playful.
– Straightforward to use.
– Easy to adapt.
Cons
– If you want to do the read aloud you would need to purchase or source the books which can be tricky with American books. Lots on Kindle though.
– We found it didn't last that long as my little one became very eager and wanted to do more so we outgrew it quite quickly. However, I think in hindsight we may have started a little late and young so I think I would start it slightly earlier with my next home educate.
– There is some bible stuff which can be ignored but many parents may find this offputting enough to not want to purchase.
Torchlight Pre-Kindergarten
This is a secular curriculum with four days of activities, including literature and phonics, maths, science, emotional intelligence and a seasonal song. There are some really fantastic ideas in here and we really enjoyed the range of activities. The emotional intelligence activities are really helpful for little ones.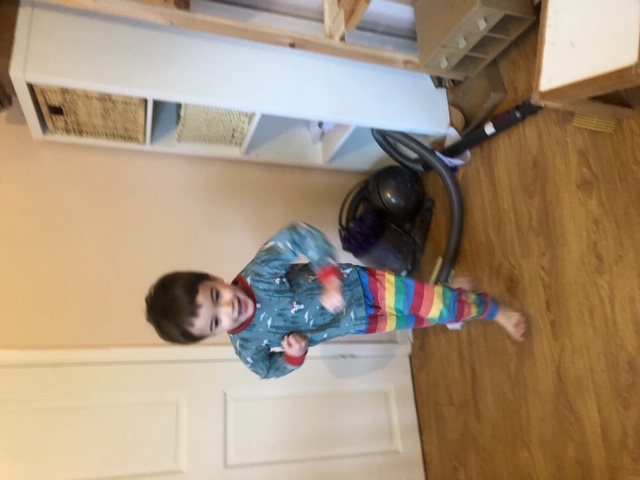 Pros
– Very detailed and well thought out.
– Lovely emphasis on building emotional intelligence, mindfulness and managing emotions.
– Well pitched, age-wise.
– Very practical and playful.
Cons
– Teaching phonics via an American system has its downsides, especially with vowel sounds!
– This is a big one. The expense and the hassle of constantly having to buy books. There are some key 'spine' texts which you will use most weeks but what felt like almost every week we needed to access a new book and often more, and many parents (including me!) simply cannot afford to sustain this. I was disappointed to stop Torchlight but this was ultimately what defeated us. I did find the books significantly cheaper on Amazon Kindle but still, this level of expense isn't really viable. I suspect that the books are probably easier to get hold of in libraries in the states which would make it more manageable. However, I really enjoyed a lot of these activities so I think we will return to it and perhaps pick and choose.
Blossom and Root Kindergarten
I think this one is our favourite. We left it for a while, due to my indecisive newbie ways, but have recently returned to it.
Each week there is a literature read aloud and the idea is that you discuss the story and your little one narrates it back to you while you scribe for them, which is a great way for them to build their fluency and brilliant for pre-writing. There is also a journal prompt. This week we read Winnie the Pooh, my son retold me the story and then he told me about his favourite treat and drew a picture. There is the most fantastic STEM activity, where your child has been invited to build a rocket and go into space. Each week there is a different science and maths activity – this could be building a sequence, making a model, finding out about gravity – and a 'Captain's Log' which is essentially a calendar for them to complete. My son loves this and wants to do it every day at the moment! There are also nature activities, geography and history (family history projects, finding out about where we live etc.) and fine arts.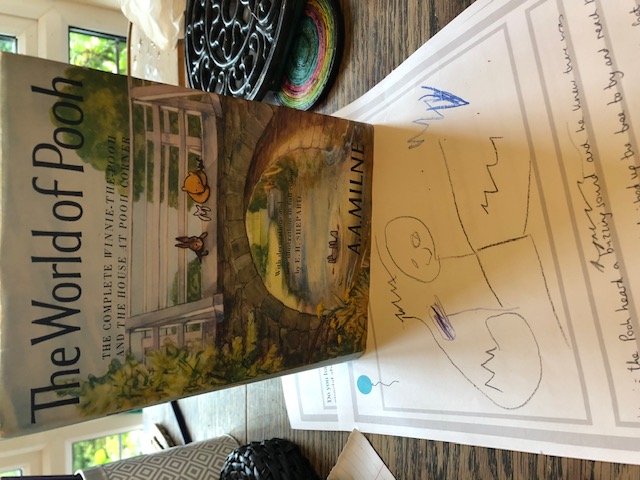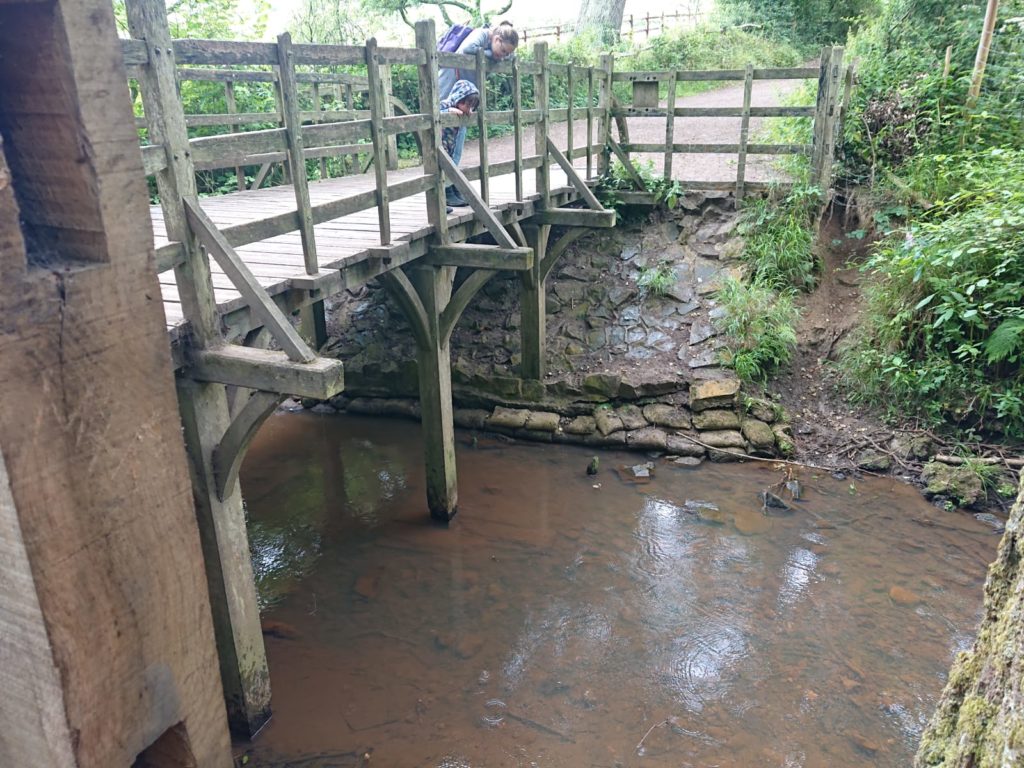 Pros
– A really imaginative curriculum across the board. Lots of exciting ideas for little ones.
– Covers some good, in depth skills in a fun way.
Cons
– I'm finding the layout a bit tricky as each area is organized separately so every week I have to go through and find the literature activity for that week, then the art, etc. etc. This isn't the end of the world but it is time consuming and slightly irritating.
– You still need to buy the books but fewer of them, and there are more UK ones so they're easier to get hold of.
Questions
Q: Do I need a curriculum?
A: No! Absolutely not. You can totally ignore this whole blog post and just go back to doing whatever feels right for you. Some people (like me 😊 ) quite enjoy the rhythm and structure that resources like this provide but even then I skip things, adapt, mix things up.
Q: Which is my favourite?
A: At the moment we have returned to Blossom and Root but I am picking and choosing the elements that work for us and supplementing with things I have made up or other activities.
Q: Are there any others like this?
A: There are tonnes of other curricula along these lines which I have yet to try. Five in a Row is a very popular one, for example. Some are quite religious and some are secular so it rather depends on where you stand on that one!
I hope this has been helpful. I would love to know your thoughts if you have tried any of these. Which was your favourite?