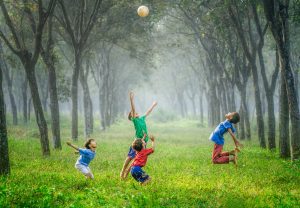 This week the small person and I have been learning about how our democracy works as we found ourselves volunteering to represent local home educators in petitioning our local MP to ensure that any changes to the current guidance for local authorities happen lawfully.*
As we pootled about our constituency, meeting some fabulous people, we also encountered a fair few who were really surprised that home education was a) legal and b) popular.
So if you're wondering what home education is all about, this post is for you!
Is it really legal?
Yes! Parents have a legal obligation to provide their children with an education that is suitable to their "age, aptitude and ability." Many parents choose to outsource that by sending their child to a state or independent school but many others feel that they would prefer to provide their children with an education themselves.
Are home educated children invisible?
No more invisible than babies or pre-schoolers, or children in the school holidays. We are known to our GP, our local library and post office, our home educating and parenting communities, as well as various educational groups.
Isn't it easier to send them to school?
Not for us. We have very mellow mornings, enjoying a late breakfast in the garden, listening to audiobooks and pottering about before we start a fun and varied day before gently winding down in the evening. I would be loath to give that up for alarms, uniform hunting, bag packing and the school run! (But that's just me.)
Can home educated children sit exams?
Yes, absolutely.
Do you need to be a qualified teacher?
No. I happen to be. But home educating parents come from all backgrounds and careers. An awful lot of the content of my teacher training course revolved around classroom and behaviour management, discipline, planning and assessment strategies for large groups of children, most of which is irrelevant in the education I provide my son. Of course I also studied pedagogy, child development and psychology etc. and obviously learned a huge amount when I was working in schools, but I developed a much more in depth knowledge of all of this when I became a parent. My husband is not a qualified teacher but provides our son with a wonderful education in woodwork, how to use tools safely and care for plants and practical science.
Do you need to follow a timetable and the National Curriculum?
This is the best bit – no! Not at all! Many home educators will choose to loosely follow what their children would be taught in school, perhaps because they intend their child to rejoin the school system at some stage, or because they enjoy the security of a more structured style. Many others will listen to their children and follow their interests. **
My son and I like to have a sense of rhythm so we enjoy learning about different things on different days; for example, on Mondays we learn about nature with a lovely curriculum called 'Exploring Nature With Children'  *** which celebrates a different element of nature for each week of the year, through art, poetry, science and nature study. Friday is history day so we might go on a trip somewhere or share a historical book together and create something inspired by the period (we are learning about the Tudors at the moment so we built a maze and a palace, and next week we're going to explore Hever Castle). If something comes up, like a play date, or he's too tired, we just skip it and do it another time. We enjoy music lessons with friends, a weekly trip to the library and playdates. We choose to do reading, writing and Montessori inspired Maths activities and I make these available 3-4 times a week. The key is, I think, always being open to learning opportunities, and prepared for the fact that your child may want to learn at unexpected times. My little one is incredibly keen to do reading and writing at about 7pm, which came as a surprise to me but I have learned to go along with it!
But hang on – if you don't have to follow the National Curriculum, and you don't have any formal assessments, how do you know what they have learned?
The most meaningful assessment I used to do in the classroom happened organically, through observation. My four year old just sat on the slide and said, "My shorts are made of cotton which is slippy, and the slide is plastic and slippy, so there isn't very much friction and that's why I slide down fast." I know now that he has retained the discussions we've hade about forces. I can also see that he is naturally interested in this topic, so next week for our science session I might offer him the opportunity to learn more about forces and friction with an experiment. If I were rigidly following a curriculum I might miss this opportunity.
How do you get them to do any work? I can't even get mine to do their homework.
Truthfully, I loathed having to set homework when I was teaching. It consistently interfered with family life, parents and children were stressed and exhausted at the end of a busy day and I felt like no one was winning. If I say, "Let's do an activity about forces!" my son will almost certainly agree with enthusiasm. If he doesn't feel like it, he might very politely say, "Not right now, thank you, Mummy, because I just want to play on the swing." And I will agree and we'll do it later. The dynamic is different, because you're learning together all the time. Also, it's not easy to define our lives into work and play. We read stories, we dig in the sand pit, we go for walks and identify different types of cloud, we listen to music and try and identify different rhythms, tell stories with toys. All of this is work.
I fully accept that my child is currently four, we have home educated from Day 1 and the story might be very different if we are still going when he hits his teens. But we're not there yet!
Don't you worry about socialisation?
No! And we are always asked this question! I'm embarrassed to confess that I also asked it of the first home educating parent I ever met, four years ago (sorry, Jo!).
Home educated children have social opportunities galore. There are dozens of meet ups within a 40 minute drive of my house – fossil-hunting, pond dipping, Science clubs, languages, music, swimming, trampolining, beach meets, museum visits, National Trust hang outs, woodland meets, art workshops, forest schools, Montessori workshops… I'm struck by how friendly and welcoming home educated children are to people of all ages – at a local home ed art workshop, we were welcomed by a delightful six year old, who asked me how I was and then led my son in a game of chase while we waited for the session to start.
Are you happy with your choice?
Absolutely.
I was blessed to spend fifteen years working in wonderful schools and I know many children who thrive in a school environment. I understand home education isn't right for everyone.
But it's right for us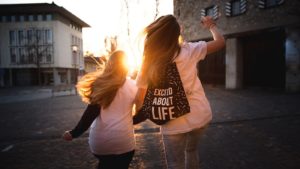 Follow my blog for thoughts on life, attachment parenting, home education and our attempts at ethically conscious living.
Further Reading
* A national petition: http://bit.ly/nationalpetition
** Fun quiz – http://eclectic-homeschool.com/what-kind-of-homeschooler-are-you/
*** Exploring Nature With Children Curriculum https://raisinglittleshoots.com/