How Should We Help Our Children Learn History?
History is a vitally important subject for us all. We need to know where we've come from and discover the struggles and incredible achievements of the past. History can be taught well, and badly. Taught badly, it is a dry series of dates, battles and names. Taught well, it is a collection of stories shared – a story of how we all came about and how our landscape, political systems and everyday lives have been shaped by the past.
How should we help our children discover all of this in a way which is exciting, relevant and hands on?
We decided to begin at the beginning.
When my son was 3-4, we began our history study with a very superficial chat about evolution. We learned about early people and explored the Stone Age, then moved through to Ancient Rome, Greece and Egypt. I discovered that our local library offers a wealth of beautiful picture books about every era, and I also wanted to bring history to life, so we made trips, both at home and away (we visited the British Museum to admire mummies and caskets and while on holiday in the Cotswolds we headed to the Roman baths.) We enjoyed heaps of practical activities, from cave paintings on the walls of our house with chalk and a spray bottle full of diluted paint, to a Lego sarcophagus and mummified cucumber.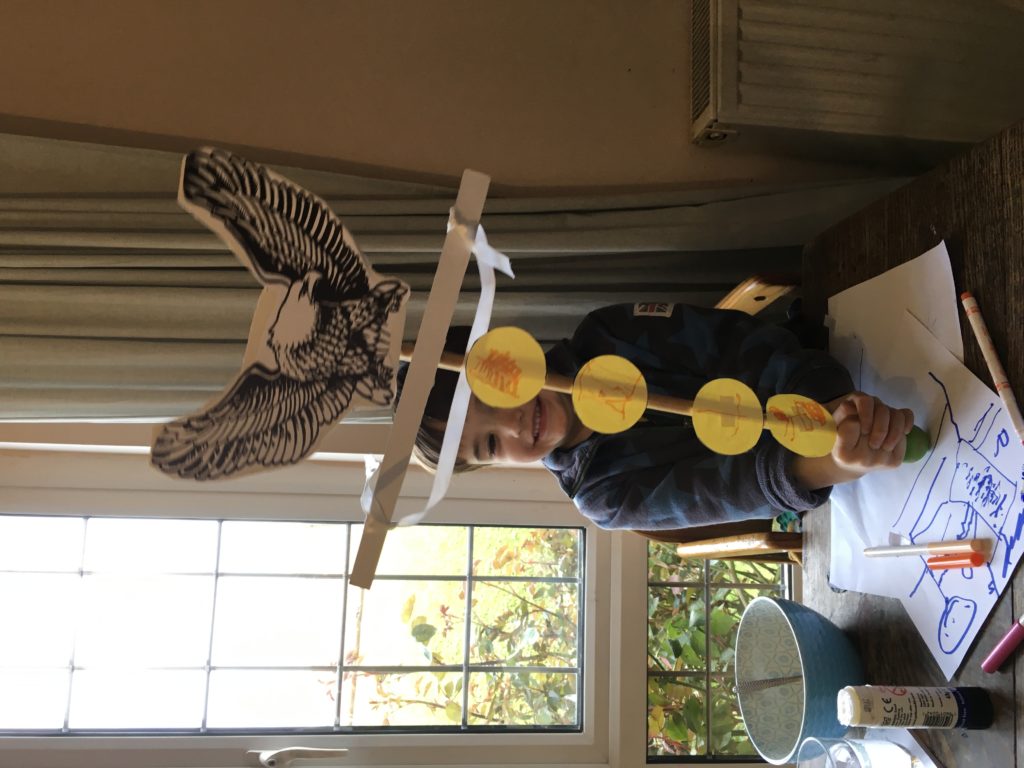 Although this was enriching and exciting, and my son learned a good deal, I still had a nagging concern. Was the focus of our learning rather Western-focused? I consider myself a reasonably well educated person but I had an abrupt realisation that I know shamefully little about broader global history. What was happening in China, India or Africa?
I began to look for something that would combine my love of the practical and holistic with a thorough exploration of world history.
Enter The Story of the World!* This amazing series** consists of four sets, each with a volume of stories about world history and an accompanying activity book. We began with Volume 2 begins at the Roman Empire and moves onto the Angles, Saxons and Celts and the story of Beowulf (which I remember finding gruesome at 9 but my 5 year old appeared surprisingly unfazed!) Imagine my excitement to discover that as well as Kings and Queens of Britain, later chapters include The Rise of Islam, African Kingdoms and the First Russians. The activities suggested are creative and playful – we've made a Roman Standard and played a Celtic battle game – and this week, after reading about how St Augustine came to Britain, I realised that we live an hour away from Canterbury – so off we popped on a field trip to St Augustine's Abbey where my son stood in awe and astonishment, staring at the stones from the site where Augustine first built a church well over a thousand years ago.
How do you help your children find out about the past? Do you have any favourite resources or places to visit?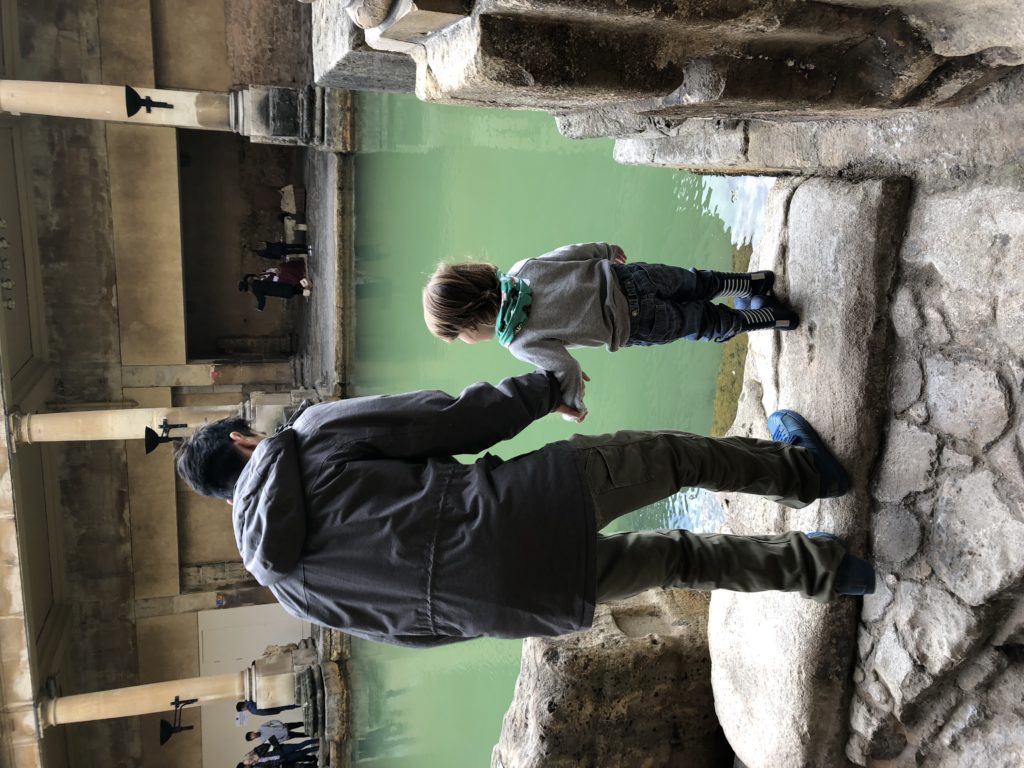 Top Tips
These are useful for everyone – home educators or anyone who wants to support their child's history education at home.
Tell stories rather than list facts.
Discuss. "Gosh, why do you think that happened? What would you have done?" You can record your child's answers.
Retell. Invite them to retell the story with words or pictures by acting it out. I enjoyed a spontaneous puppet show about a Celtic legend!
Tailor to your child. My son seems to learn very well by listening so we bought a couple of Horrible Histories audiobooks.
Keep it practical. Art, craft, cooking, DIY, building. Anything hands on, at any age.
Use games and role play to help your child immerse in the story. If you have several children they can re-enact scenes, or you can do this with your family.
Head out! Visit museums and historical sites – we are so lucky to have these all over the country.
Further Reading/Handy Links
Story of the World
Find out more here. *https://welltrainedmind.com/landing/story-of-the-world/
Horrible Histories Audiobooks
https://www.amazon.co.uk/Horrible-History-Audiobooks-Characters-Series/s?rh=n%3A291572%2Cp_n_binding_browse-bin%3A308724031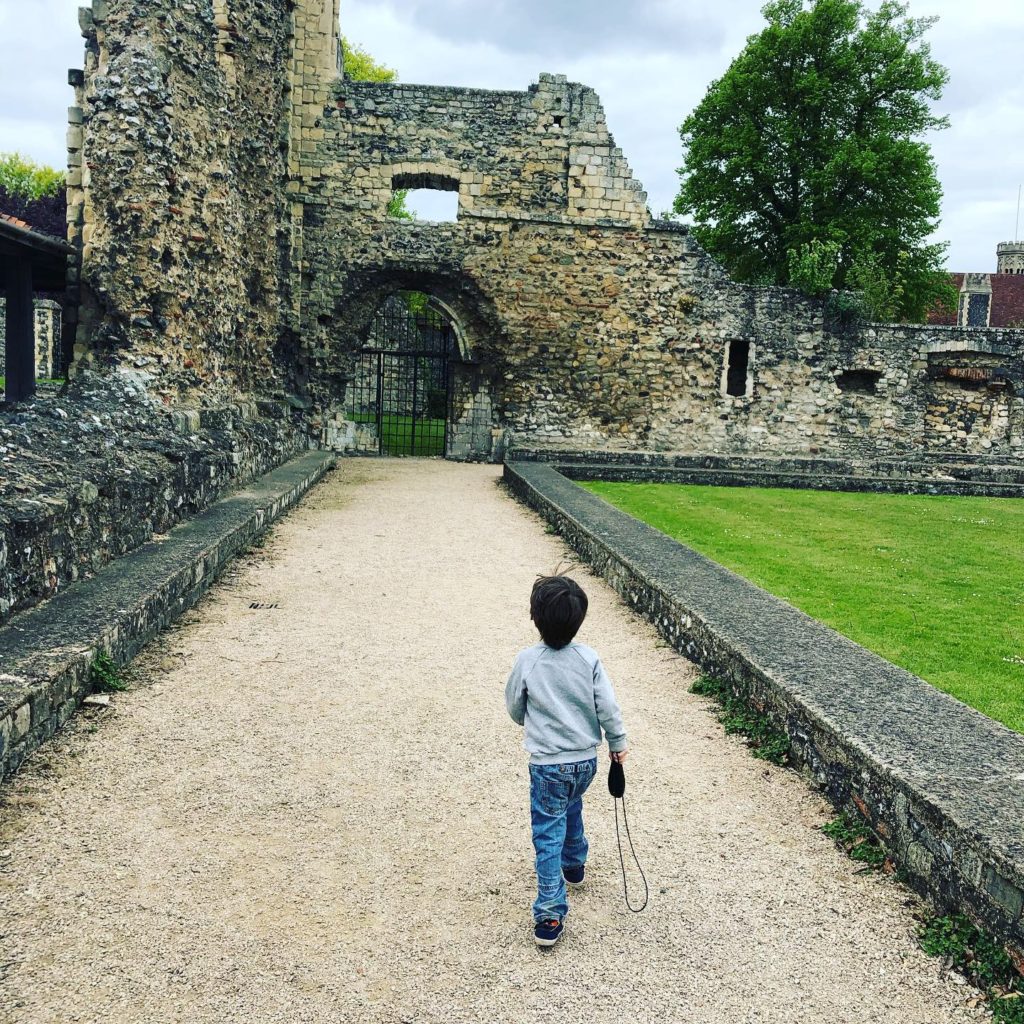 ** Please note that there are no affiliated links here – these are all my own opinions.